Open the door to the Asian Dream
Spiral Ventures Asia (SVA) invests in startups that address social needs and create new future in Southeast Asia and India where people believes as the next exponential growth market. In addition to investment and pursuing financial return, we also provide bridge among corporates and growing Asian startups, and facilitate market access and collaboration among them to create greater value.
Startups in Southeast Asia and India are expected to grow exponentially in future by taking advantage of two billion population in total, growing macro-economy and middle class, and high penetration of mobile internet that allows "leapfrog phenomenon" to occur. While social infrastructure is underdeveloped in these part of the world, startups are solving these problems with the vision to contribute to rebuilding the country, and both regional and international investors as well as corporates are trying to nurture these startups by offering support and resource. Our funds will pursue great return on investment by fully committing in these growing markets and furthermore, we would like to support those investors and corporates who are interested in creating new business opportunity in Southeast Asia and India markets.
Investment Policy
ー Investment Domain ー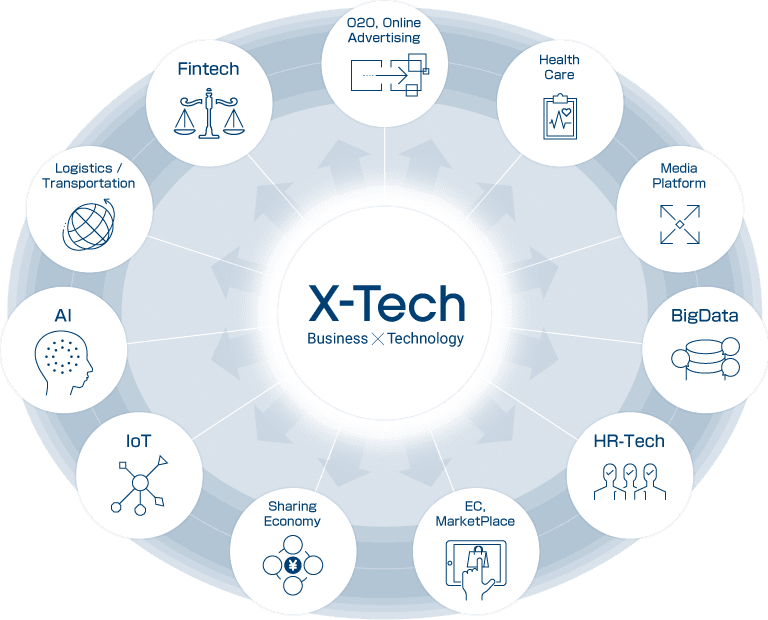 We have seen many cases where new sector trend suddenly emerged and captured market so fast in Southeast Asia and India market. Therefore, our fund will flexibly set the focus sector by taking leverage of being based in the market and analyzing the market trend in order not to miss out unforeseen investment opportunity.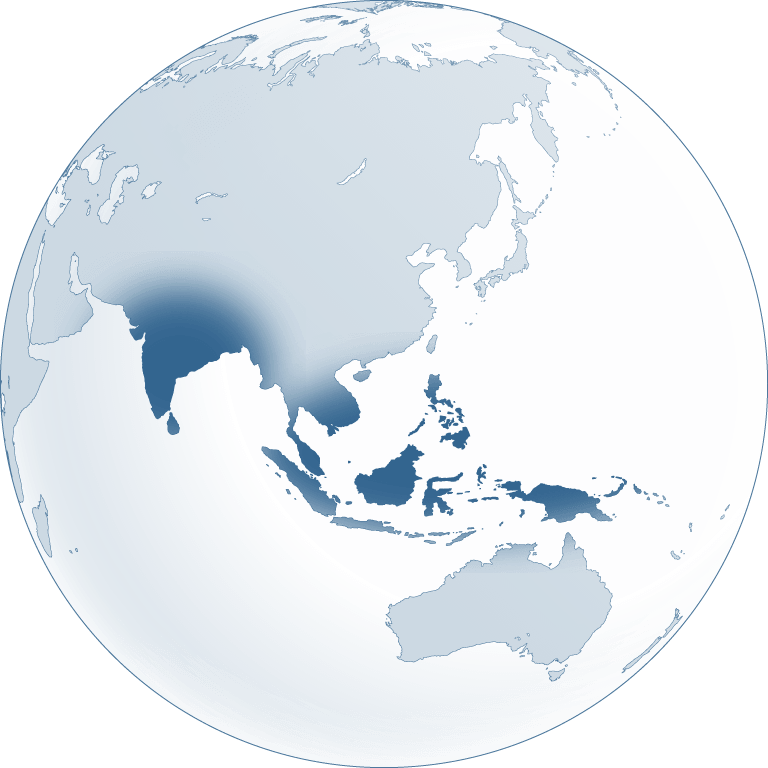 India
Population:1.32 billion
GDP growth rate:7.1% (2016)
Number of internet users:400 million
Southeast Asia
Population:620 million
GDP growth rate:4.7% (2016)
Number of internet users:230 million
Southeast Asia and India will continue to enjoy demographic bonus period and growing younger population going forward, and India in particular is projected to surpass China in number of population by 2022, and surpass Japan in GDP by 2024. Therefore, developed countries such as Europe, U.S and Japan, and China which today positions as the second biggest economy in the world but is thirsty for growth opportunity outside, pay greater attention and interest in Southeast Asia and India market. We intend to capture growth opportunity in these markets, which have changed significantly in past 5 years and will likely change even faster in next 10 years, by being on the grounds of each markets.
Investment Stage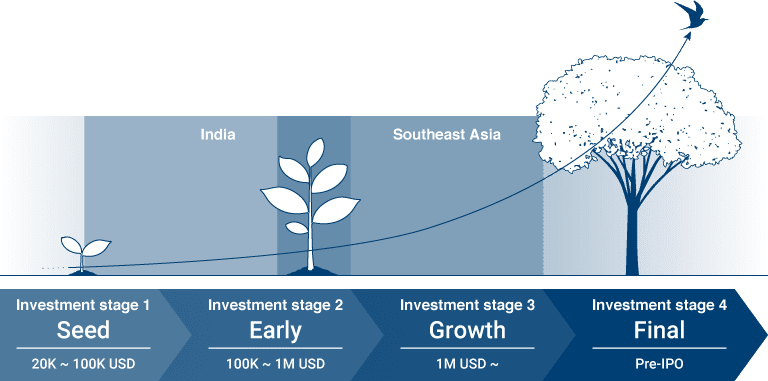 For the main investment stages, we focus on seed and early stages for India market while focus on early and growth stages in Southeast Asia market.
We have started to see the trend where international unicorns and corporates acquire or make strategic investment in startups in relatively early stage of the companies. This gives players like us who invest in seed and early stage startups a great opportunity to exit and generate financial return. In addition, these stages would match with our aim where we intend to facilitate collaboration among corporates and startups as normally they would have fair value, tractions and financial numbers in these stages, which corporates would value when choosing a strategic partner.
ー Support for Creation of New Business ー
We contribute to accelerate growth of startups by facilitating open innovation with corporates in Asian market.
Company Profile
Company Name

Spiral Ventures Pte. Ltd.

Address

8 Eu Tong Sen Street, #20-82, The Central Office 2, Singapore, 059818

Offices

Singapore, Delhi (India), Jakarta (Indonesia), and Tokyo (Japan)

Business

Fund Management (Venture Capital)

CEO

Yuji Horiguchi

TEL.

+65-6493-0178

Email

contact.asia@spiral-ventures.com
Registered Fund Management Company with the Monetary Authority of Singapore